Call us for your survey today
530-577-4815
Some of the different land surveys we provide:
FEMA Flood Elevation Certificate Survey
If you have received a letter stating that your property is in a flood zone, we can help you determine what your next step should be. If field surveying is required, we will determine if your property is, in fact, in the flood zone or not. Upon completion of the survey, a LOMA, LOMR, and/or a Flood Elevation Certificate will be submitted to FEMA for their review.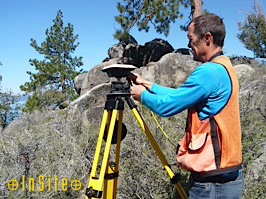 Call us for your survey today!
530-577-4815